New & Used
Cartier
Watches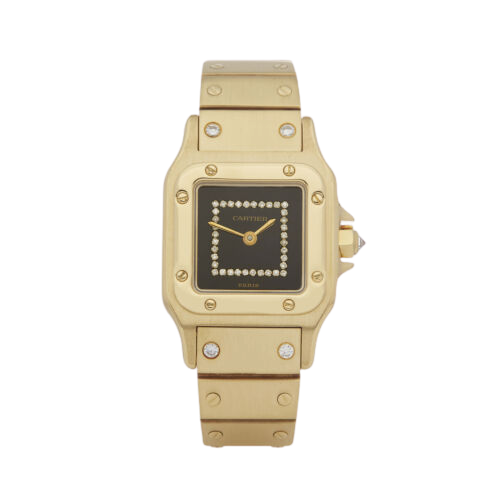 Buying Guide: New & Used Cartier Watches
Cartier watches are renowned for their effortless elegance, classic designs and intriguing silhouettes. Founded in Paris in 1847, Cartier has long been one of the world's leading purveyors of fine jewelry and high-end timepieces.
It was Cartier that popularized "shaped watches" over a hundred years ago, defined as wristwatches with non-round cases. These once avant-garde styles have now become classics in Cartier's watch catalog.
Features and Characteristics of Cartier Watches

Cartier boasts a wide array of watch shapes, sizes and materials—both in its archives and current collection. You'll find gold, steel and two-tone Cartier watches, in addition to quartz, manual-winding and automatic Cartier models. Cartier makes watches for men and women, ranging from simple time-only versions to high complication pieces.

What's more, Cartier watch price points vary from relatively affordable to ultra-expensive, depending on the specific model. Yet, there are a few key features most of them share. Keep these in mind when shopping for used Cartier watches.

The classic Cartier watch dial typically includes:

Black Roman numerals that radiate from the center
Blue sword-shaped hands
A secret Cartier signature embedded into either the VII or X index
A symmetrical guilloché pattern
Railroad-track minute markers, often near the center of the dial but sometimes on the periphery
Swiss Made mark under 6 o'clock

Also, most Cartier cases will have:

A blue cabochon-cut stone set into its winding crown
A caseback engraved with details such as the Cartier logo, material used, movement type and serial number
Most Popular Cartier Watches
One of the main reasons that used Cartier watches are sought-after is that many of the brand's designs have endured for decades—or in some instances, over a century. Here are some of the most popular pre-owned Cartier watch models you'll find in the secondary market.