145 - 192 de 94.933 resultados
About Nintendo Virtual Boy
Showing slide {CURRENT_SLIDE} of {TOTAL_SLIDES}
Collect one of the rarest Nintendo consoles.

Produced for only five months in 1995, the Virtual Boy is a hot commodity for collectors who want to track down this rare gaming consoles.

Immerse yourself in the gaming experience.

Put on the headset to block out external sounds as you use the precision controller, which features hand grips that give you a sense of your spatial movements.

Power up the Virtual Boy your way.

Load it up with six AA batteries for on-the-go play, or use an AC adapter when you're playing at home.

Safety stand included.

Unlike modern VR headsets, the Virtual Boy wasn't designed to counter issues like dizziness. In order to eliminate this issue, it comes with a stand.
eBay has provided more information about this product above and is not affiliated with or endorsed by Nintendo.
Price Trends
Nintendo Virtual Boy - Price Used
Used Price*
from $108 to $205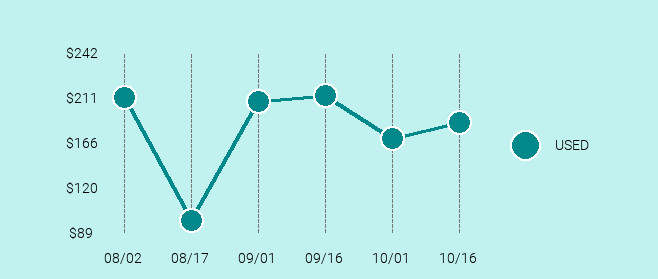 *The average sold price is calculated based on "Buy It Now" items sold within the 90 day period described above (excluding shipping and handling). Each interval represents a 15 day period. There is no guarantee that items will always be listed at a price within the provided range.
Compare Similar Models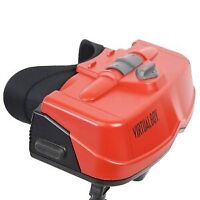 Nintendo Virtual
Memory
128 kB duel-port VRAM
Video Output
384x224, 2-bit monochrome
Size
6.5 x 10 x 4.3 inches
Audio Output
16-bit stereo sound
Showing slide {CURRENT_SLIDE} of {TOTAL_SLIDES}
Top 5 High ratings
Top 2 Low ratings
all hail the virtual boy

absolutely amazing console. criminally underrated. best sprite graphics & sound ive ever seen. games are high quality & a blast to play. one of the best controllers ever made. please get one.

Verified purchase: Yes

Great retro fun

A very unique console that's quirky but fun. The graphics can give a bit of a headache after a while so take a break regularly but as a piece of gaming history it's something every collector should own and every gamer should play.

Verified purchase: Yes

A red and black blast from the past

I bought a virtual boy new in 1996 at Target for about 25 USD, and actually liked it a lot. The graphics were simple, but the added 3D effect was amazing (back then). Also the controller is beautifully laid out, and fits perfectly in my hands; why the N64 didn't take a cue from the controller by switching the d pads out with analog sticks will forever annoy me., , Please note that those under 12 shouldn't play it, and another half of the population will experience nausea or eye fatigue within 15-20 minutes; so try before you buy.

Verified purchase: Yes

The notorious Nintendo flop

The virtual boy has a very small library of games, which can all fit in the averages person hand., By no means is this the video game system to indulge yourself in for hours on end., The games are simple and short, the graphics are fair for the time and i wouldn't play for more then 20 minute stretches. None the less this system is a Nintendo collectors dream and has some decent games, definitely a good conversation piece. A must have for any serious game collector

Verified purchase: Yes

Such an underrated product, sold for such a short amount of time!

I personally had a blast with my Virtual Boy, and went through 2 more of them. Now as a Collectors Item I'm trying to keep the ones I have in super working condition. The games are still relatively inexpensive to find, and are turning into great collectors items. It's a total throwback to fledgling 90's "3D" compared to today's standards, but Nintendo was ahead of the game at the time, no doubt about that.

Verified purchase: Yes